I find it helpful to share the tools that I use and you can visit. As you grow your online business, you are going to use some of the resources listed below. Please bookmark this page for your reference.
Disclosure: Please note that some of the links below are affiliate links and I will earn a commission if you purchase through those links (at no extra cost to you). These are all things that I have experience with that I am recommending because they are helpful and are companies that I trust, not because of the commissions that I may earn from you using these products. Please do not spend money unless you feel it's for something you really need and will help you reach your goals.
MY MOST RECOMMENDED
The following are the companies I have worked with since I started working online and I recommend them to all my clients. They make everything easier for me and I do not have to deal with support problems, so I am confident that they will give you a head start on your business.
Hosting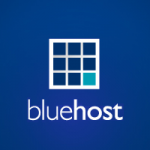 Bluehost: I use Bluehost almost exclusively for 43 sites that I own and always have had excellent service from them.  I HIGHLYRECOMMEND using Bluehost for your first site. Also, you can use the same hosting account for multiple domains if you plan on creating  more websites. Click here to Get A Special Deal With Bluehost
Product Distribution & Payment Processors
Blogging
WordPress:
The best platfrom for blogs and websites. This blog is designed and powered by WordPress. It is very easy to use and customize.
Keyword Research
Autoresponder Services & E Mail Marketing
Advertising Stuff
Testing Your Results
[pb_builder]