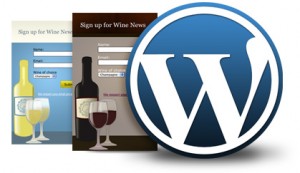 Today's post is a very short tutorial on how to add Aweber code to wordpress widget.
I know most of my readers use Aweber , but I am sure other autoresponder services are very similar to aweber so I hope you can see how easy you can do this on your own.
First stop is to go to your aweber account and log in. For the purpose of this tutorial, I am going to assume you already have a list.
Now choose the list that you are going to work on. You have some options on the navigation bar. Choose Web Form button.
Now you will see another button called "CREATE NEW WEB FORM", click on this and you will arrive at the web form design page. Here you can choose some of the wonderful web boxes that Aweber already have ready for your list building.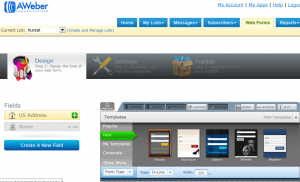 Test some of the tempates with adding sections, images and text .
Once you are happy with the web box. Click Save Form at the bottom.
Now you need to complete the SETTINGS part. Here you can choose a custom "thank you" URL or use the one Aweber offer. Save form at the bottom and GO TO STEP 3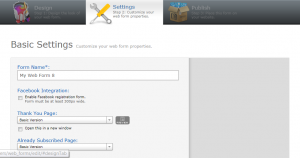 This step is the final step. You need to choose the tab – I WILL INSTALL MY FORM  

Click on raw html which would look similar to this.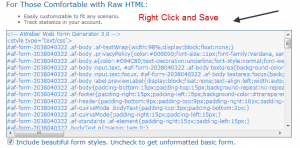 Right click on the form and copy the entire code.
Open a new NOTE document or similar  and save the form to your desktop. Remember where you save it as we are going to use it very soon.
The first stage is done.
Now let's go to WordPress Dashboard and complete the whole process of how to add aweber to wordpress
From your Dashboard choose Appearance then Widgets.
Here you have a choice for HTML Text widget.

Click on this. Name your document. (Newsletter – Free eBook etc)
Now you need to copy and paste your code from your notepad to the widget.
Some widgets will give you an option of appearance with drop down menus. Such as POSITION 1 on Sidebar 0r on Footer. Some you need to drag and drop.
Click on save widget to finish the whole process of How To Add Aweber To WordPress.
"Subscribe to the Newsletter"
Receive an update straight to your inbox every time I publish a new article